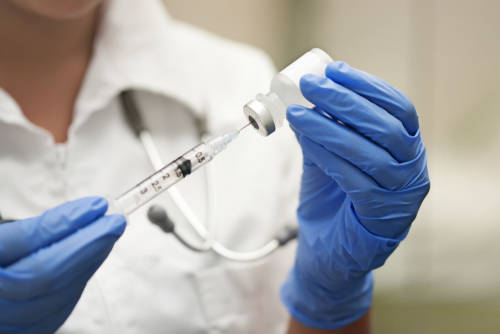 Woman says she was injected with sedative against her will after abortion rights protest at NBA game: "Shocking and illegal" – CBS News
A protester filed a lawsuit against the city of San Francisco, claiming a paramedic injected her against her will with a sedative.
Karim McKnight and Amanda Piasecki were dragged by security guards after displaying a banner at the Chase Center that read "Overturn Row? Hell No!"
McKnight and Piasecki protested at Game 5 of the Warriors series against the Boston Celtics at Chase Center on June 13 when security guards took them out of the venue and threatened to have them sedated. McKnight said she was then strapped to a gurney and given an injection against her will.
McKnight said she was not in emotional distress, but a document showed she was given 5 milligrams of a drug called Versed. Versed is a sedative often prescribed to reduce anxiety. The San Francisco Fire Department wouldn't say when the county approved the sedative to be used on people being detained.
The use of sedatives by authorities first got national attention in 2020 when a Elijah McClain died after being sedated by police. A 2020 analysis by The Associated Press found there are no federal standards for law enforcement or emergency medical personnel on the drug's use.
For more insight on this shocking story, please consider the news outlets listed below to stay in the know.
Woman says she was injected with sedative against her will after abortion rights protest at NBA game: "Shocking and illegal"  CBS News

Woman Says SFFD Sedated Her Against Her Will During Abortion Protest, She Just Served the City a John Burris Lawsuit  SFIST

Protester: San Francisco paramedic sedated her involuntarily  Press Democrat

Woman says she was injected with sedative against her will after abortion rights protest at NBA game: "shocking and illegal"  Fevercart