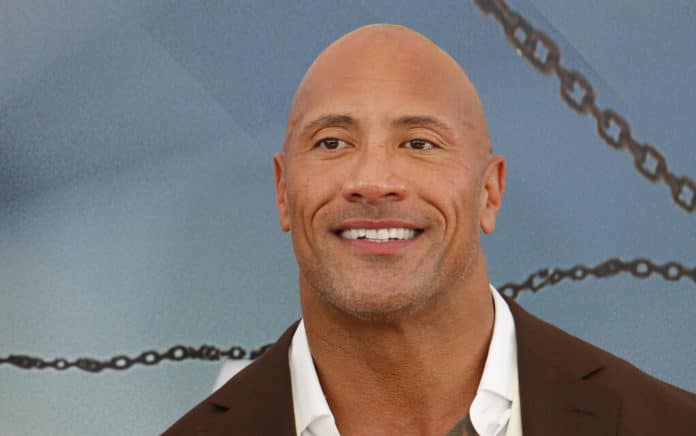 (ConservativeStar.com) – Throughout the years, many entertainers have pursued political careers. Consider these names:
Ronald Reagan — co-starred with a chimpanzee in the 1951 movie "Bedtime for Bonzo," went on to become governor of California and president of the United States.
Jesse "The Body" Ventura — WWE wrestling champion, US Navy SEAL, and governor of Minnesota.
Donald Trump — real estate mogul, reality TV star, and president of the United States.
So, perhaps it's not as crazy as it sounds when a long-time Republican politician throws out an entertainer's name as a potential candidate for the 2024 presidential election.
Mick Mulvaney Says One of Trump's Only Serious 2024 GOP Challengers is … The Rock? https://t.co/FmKV5Bceq2

— Mediaite (@Mediaite) April 13, 2022
Former US Rep. Mick Mulvaney (R-SC), former Trump chief of staff, spoke to Politico recently about the GOP 2024 primary. He said he believes that Florida Governor Ron DeSantis and South Carolina Senator Tim Scott could give the former president a run for his money if they all throw their hats in. Mulvaney also said he thinks wrestling legend Dwayne "The Rock" Johnson could pin Trump down.
The idea of the actor throwing his hat into the ring is not just idle speculation, the man who describes himself as a neutral centrist has publicly pondered the question several times.
It appears the oddsmakers are taking notice of Johnson. According to oddschecker.com, the way that bettors are placing their money translates to an implied chance of 69.2% of Trump winning in 2024, but Johnson is tied with former Secretary of State Hillary Clinton in second place at 25%.
The general public might also be taking a shine to the WWE star-turned-actor. According to a poll by Piplsay 46% of people asked would support Johnson in a run for the Oval Office. Politics makes strange bedfellows, indeed.
Copyright 2022, ConservativeStar.com