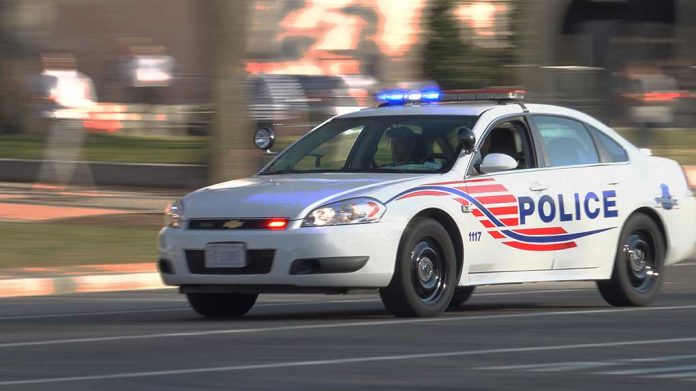 (ConservativeStar.com) – In the tech age, cyber security is on the forefront of everyone's minds. Unfortunately, sometimes criminals are still able to target people and organizations. One way they do that is by invading their computer servers. Those attacks, known as ransomware attacks, can be carried out in a couple of ways. The criminals can block the owner's access to their networks or by downloading the data then threatening to publicly release it unless the victim pays a ransom.
The latest victim is the Metropolitan Police Department (MPD) of Washington, DC. The department recently had 250GB of sensitive information stolen with the threat of publishing it online if the hackers didn't receive payment.
The Metropolitan Police of DC confirms they been hacked and that the FBI is investigating

This after a ransomware gang said online that they'd stolen 250GB of data from the force and were trying to extort them

Worrying as police typically hold v sensitive data (eg victim names) pic.twitter.com/uisjqx8Zjg

— Hannah Murphy (@MsHannahMurphy) April 27, 2021
The suspected cyber criminals operate as a group known as Babuk. They're striking at a tool at the heart of many criminal investigations by threatening to release the names of police informants to street gangs. The group is a relatively new player that has just entered this arena in 2021, which has already seen 2 other police departments and 26 governmental agencies targeted. However, not all attacks are being attributed to them.
It's not currently known if Babuk has a political agenda, but there are reports that they use Russian-language forums on the darknet for recruitment purposes according to the cyber protection firm, McAfee. The same report also states individuals with the gang have made negative comments regarding Black Lives Matter (BLM) and the LGBT community.
Regardless, it's now more important than ever for companies and especially law enforcement and government agencies to stay on top of their cybersecurity efforts.
Copyright 2021, ConservativeStar.com